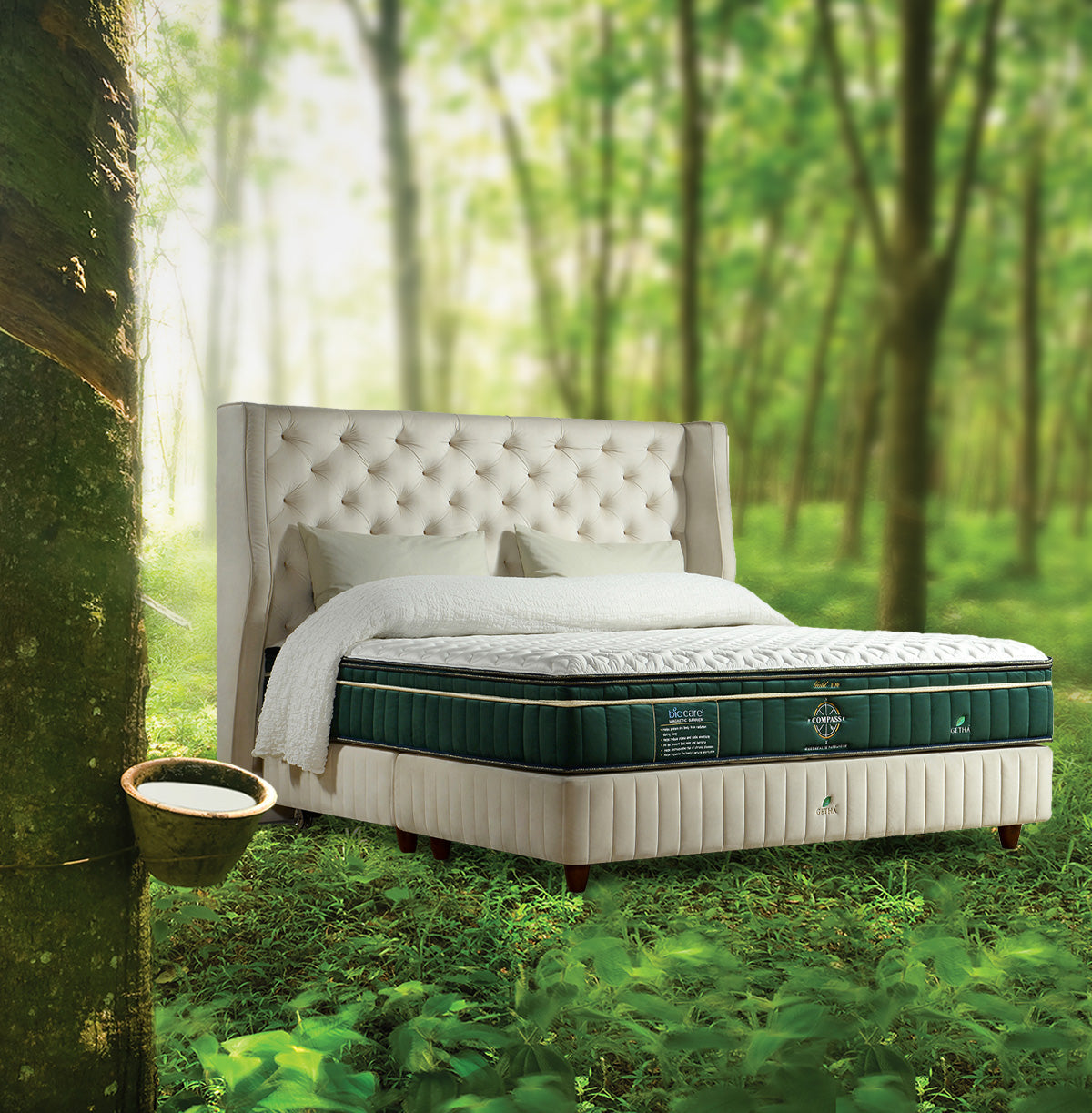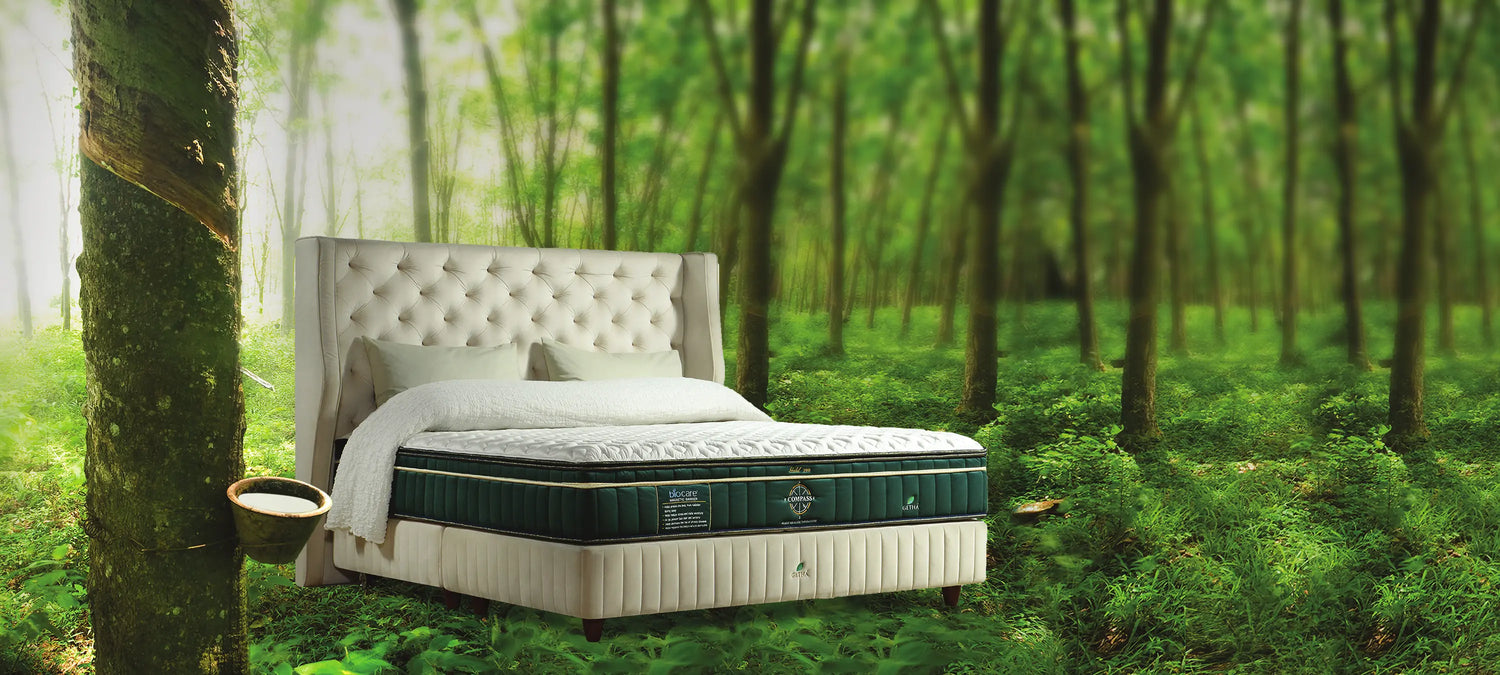 Take Luxury Home
The first
mattress in Malaysia. Getha Compass Gold 100 mattress is the finest multilayer 100% Natural Latex mattress. It is designed with the highest level of comfort in mind, using materials with extra firm support and Biocare technology to protect your sleep.
SHOP NOW
Indulge in a world of relaxation with our carefully curated sleep essentials, thoughtfully designed to blend comfort and luxury seamlessly
Best baby pillow ever! Highly recommended! You no need to worry about your baby might develop with flat head syndrome. I bought Getha Baby Shower Combo Gift Set and never regret at all. The material is super soft which suits the baby. Thank you GETHA!
Very good quality. Material is very sturdy. The stitches are very good.
The set includes a mattress and nametag. There are 2 nametags: 1 stitched to the bed frame and 1 to the mattress.
I like the fact that the headboards are completely stitched up using the same fabric including the back.
I'm happy with your service for delivery mattress & also the explanation in details. All staff are very helpful. Thank you for the free gift. It's useful to me.
Surprisingly this pillow is awesomely working ! No more shoulder & neck pain after 2 days of using this pillow .Feel softer & can feel my neck really supported . Really recommend to anyone that still feels shoulder / neck pain after trying the 3D Auto pillow.
The topper is amazing, good quality and fluffy. It really helps on bringing down the firmness of the mattress and act as a layer of protection. Also this topper can expand the lifespan of the mattress.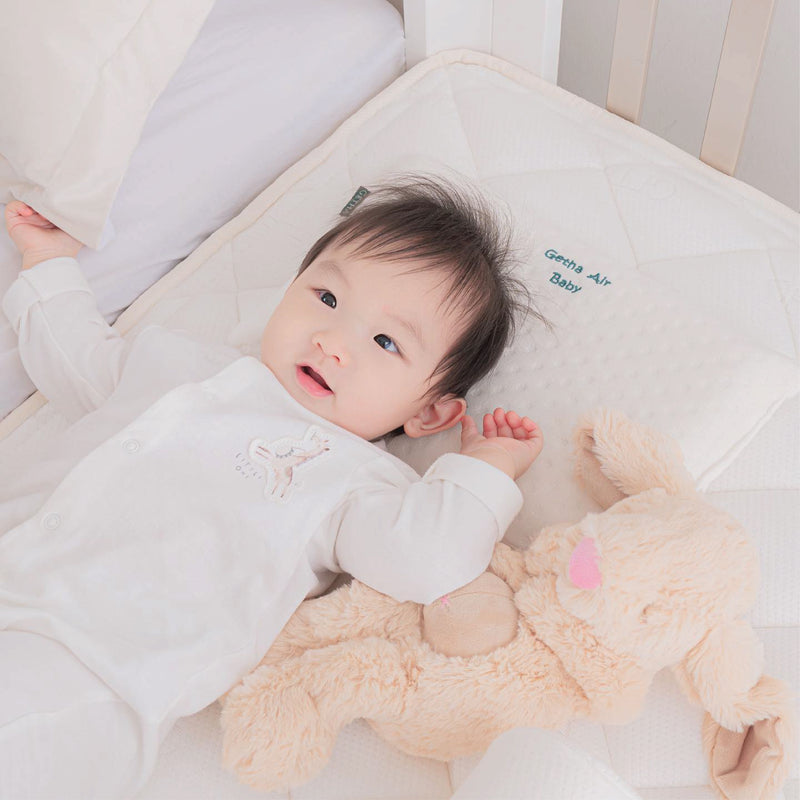 Find A Getha Store Near You!
Do you have a hard time falling asleep? At Getha's Showroom, we use science, not pressure to help you find the perfect bed.
VISIT US NOW
Magazine


TV

Radio

Choosing a selection results in a full page refresh.
[split_t4snt][split_t4snt][split_t4snt][split_t4snt]