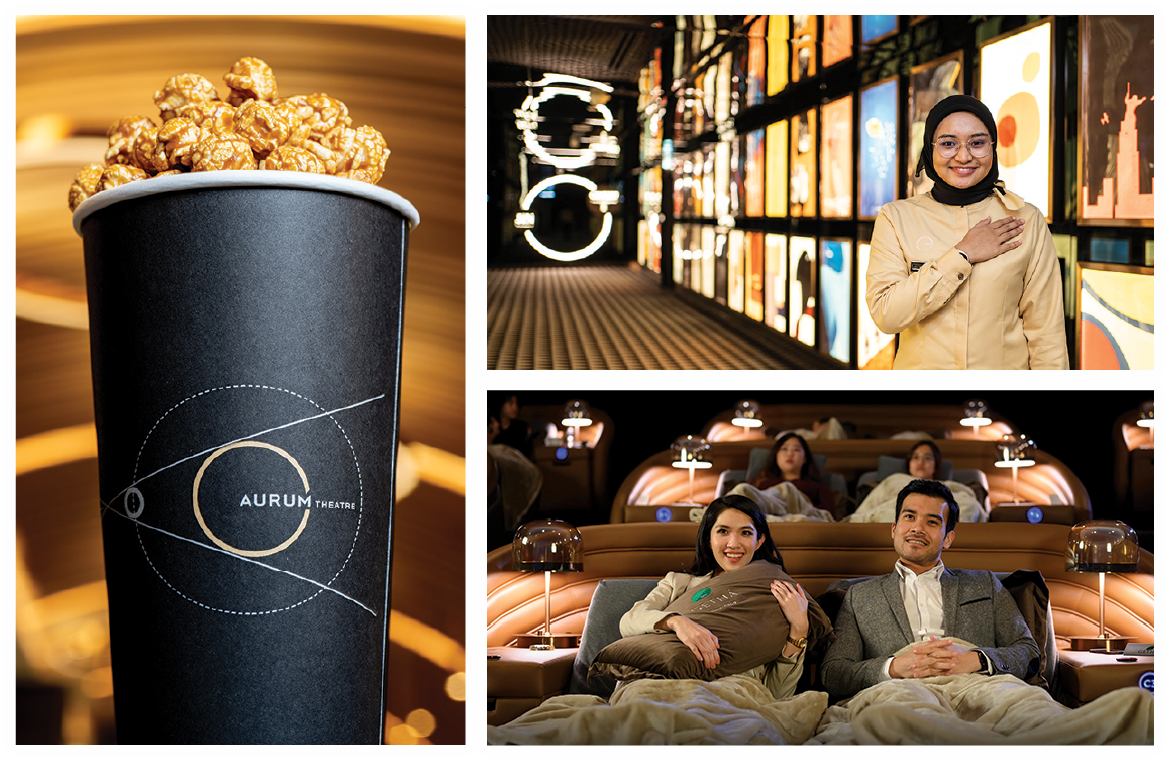 Introducing Aurum Theatre, a brand-new, ultra-luxe boutique cinema experience by Golden Screen Cinemas (GSC) - Malaysia's largest cinema exhibitor.
The Aurum Theatre features opulent halls, contemporary continental dining and bespoke hospitality for an experience that is the first of its kind in Malaysia.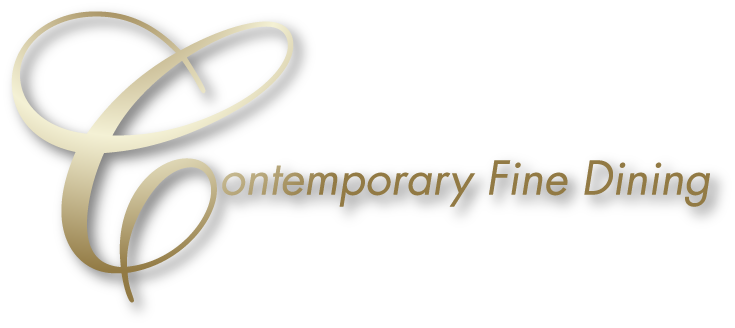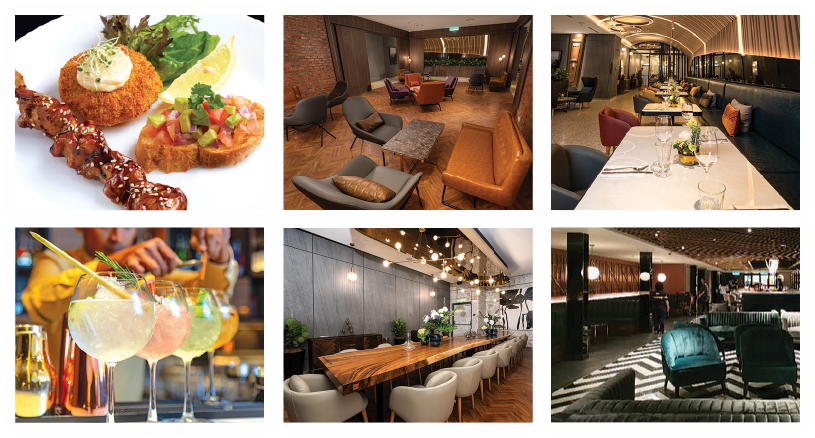 Enjoy a selection of gastronomical journeys at Aurum Theatre's restaurant - JIN Gastrobar. Be pampered with epicurean delights, carefully prepared from the finest ingredients and by the most experienced chefs, serving a myriad of authentic continental cuisine comprising main courses, sharing plates, gourmet snacks and more. Movie-goers can even order an assortment of food to be delivered directly to their seats.

Clean and safe antibacterial protection afficiently eliminates germs and bacteria.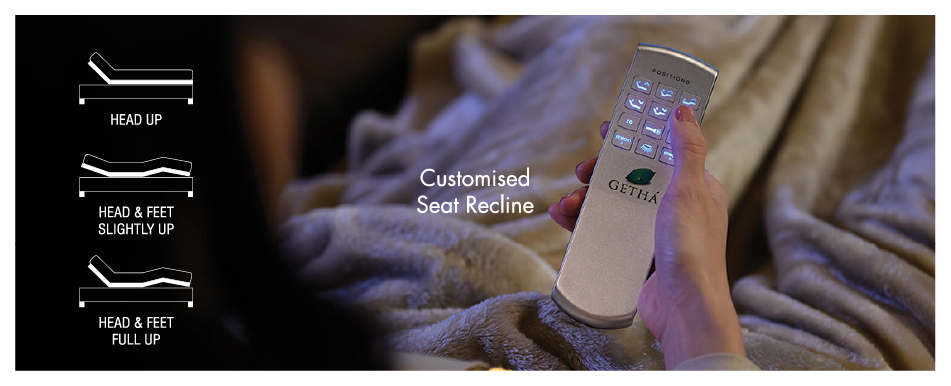 Customise your seat with the two-motor setting by adjusting the upper or lower support to your perfect position for optimum cinematic pleasure.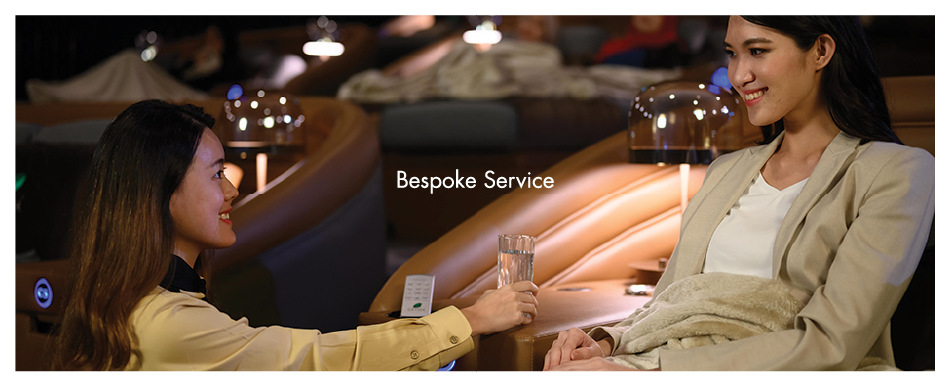 Relax and enjoy Aurum's hospitality at the touch of a button with a delightful culinary experience delivered to you.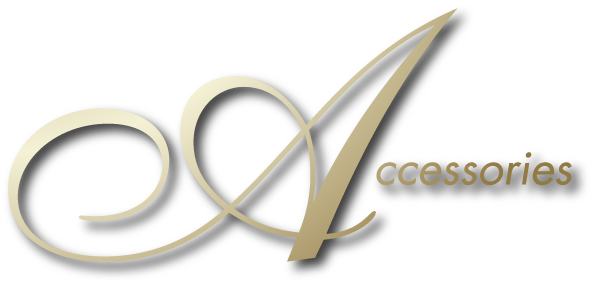 Essential components to an unforgettable experience. Clean, comfortable, stylish yet practical; a perfect addition to upgrade your lifestyle.